August 2019 – Casino Truck Show
Four of our trucks last weekend made the 3-hour journey down to the  North Coast Petroleum Truck Show, held in Casino NSW. We were lucky enough to walk away with 2 trophies, Best Mack and Best Specialised Fleet!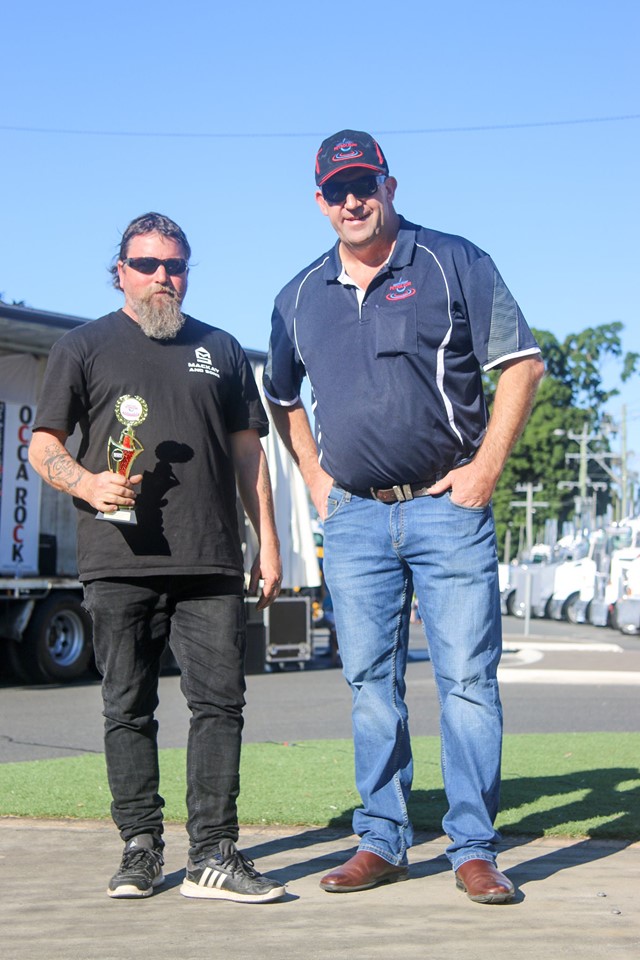 Andrew Bone Pictured Receiving Our Award for Best Mack
Big thanks to all of our team that polished their trucks even in their own time to make sure that the trucks were looking their best. It shows that driving trucks isn't just a job for them, it's a passion!
A great shot was taken by Megashots Photography of our V8 Super Liner that won best Mack.