What were your first thoughts about moving a house in opposed to building?
Our initial thought was to build, but when we looked at the type of house we wanted for the farm, we felt a new home was out of place. We couldn't build a Queenslander within the budget, so relocating an existing home with all the character in tact was our dream! What made you even think about moving entire house?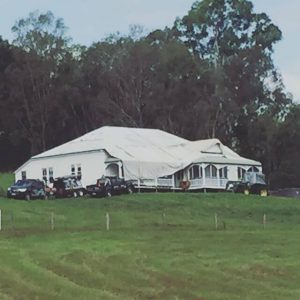 Where did you see it?
GOOGLE! I researched homes for months before we found the one! Initially driving past the yard and seeing the potential waiting for someone to love them! What was the final decision that made you choose to move a house? It was the home itself, as soon as we walked it, we knew it was the one! It was in wonderful condition & was well maintained by the owner who was a builder. It meant we could get started almost immediately once the house landed!
What fears did you have prior to the house moving?
Mainly damage to the house during its relocation (being cut in half) and it not fitting in the driveway! The precision and accuracy by the Mackay & Sons staff is impeccable, they had landed the two pieces, positioned it all before we had got out of bed! It was truely amazing! You cannot even notice the cut now, it is remarkable!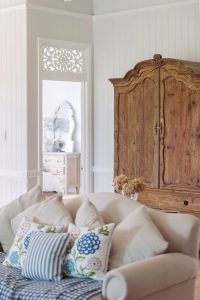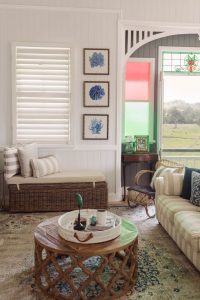 What was the process like with Mackay and Sons, from customer service to the actual move, and after sales care?
So smooth, I followed the recommendations Kristy has passed on, we used the engineers/architects and certifiers and it was so seamless and I'd even say EASY! I was surprised how painless the entire process was. I would do it again tomorrow, I still look on the website and admire the homes for sale! There was never a silly question, the staff at Mackay & Sons we're so helpful and willing to offer advice and support.
Did you save money by moving an existing house in opposed to building, in terms of what you got in the end?
Absolutely, to rebuild a home of this type is well over $2-2500 a SQM the intricate timber windows, architraves, breezeways, floors, 3.4 m ceilings & all VJ lined. We feel extremely lucky to be the new owners of this home and to be able to continue its history with our own family.