What were your first thoughts about moving a house in opposed to building?
"We had every intention of building, but you just can't build this anymore. The quality of the home, the structural timber is something you just can't get built today. When I rang up to insure it – it was over $800K to rebuild the house – that shows you the level of craftsmanship and quality of timber used in these Queenslander homes. You cannot replicate the old Queenslander."
What made you even think about moving an entire house? Where did you see it?
"We had thought of the idea it for years, but we never had the guts to do it. We took the leap of faith. None of our friends had done this before and we had visited the Mackay and Sons yard several times."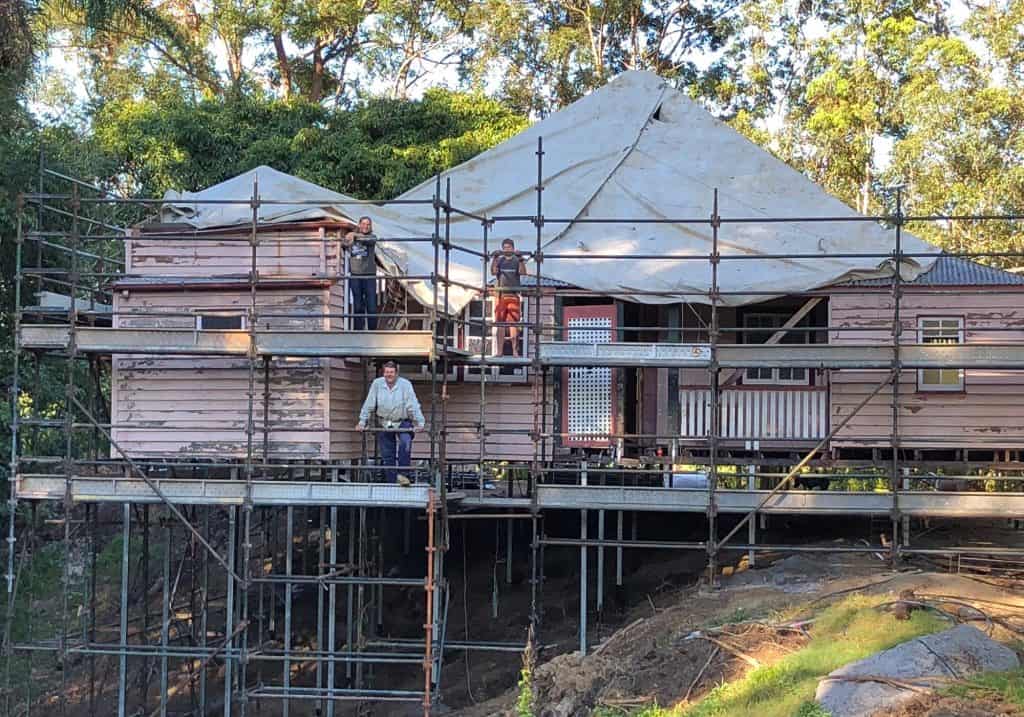 What was the final decision that made you choose to move a house?
"The price, architecture and speed really convinced us – a kit home would have taken too long to build. The house has strong bones, the architecture is one of a kind. You can't get this level of detail and beauty in a newly built home. Its also the history behind the home – these houses have a mysterious history behind them about who used to live in them and where they are from."
What fears did you have prior to the house move?
"We were afraid that the house might fall off the back of the truck. We were also worried about weather because there was pouring rain and we didn't want the house to get wet. We had a very narrow street with massive trees, we had to cut the driveway wider. But Mackay and Sons knew what they were doing. They handled the move like experts. It was amazing to watch them move the house with professionalism and great care. Its pretty amazing when you see it for yourself. We wanted the least hassle as possible. We told that to Mackay and Sons – they gave us all the information (told us we need certifier, engineer) we needed and kept us informed every step of the way."
What was the process like with Mackay and Sons, from customer service to the actual move, and after sales care?
"The process was easy because we did our homework. We found out what we needed to do. Mackay and Sons were happy to help us out with our stupid questions. Every step of the way Kristy was always happy to answer our questions and provide us with all the information we needed so the process was smooth from start to finish."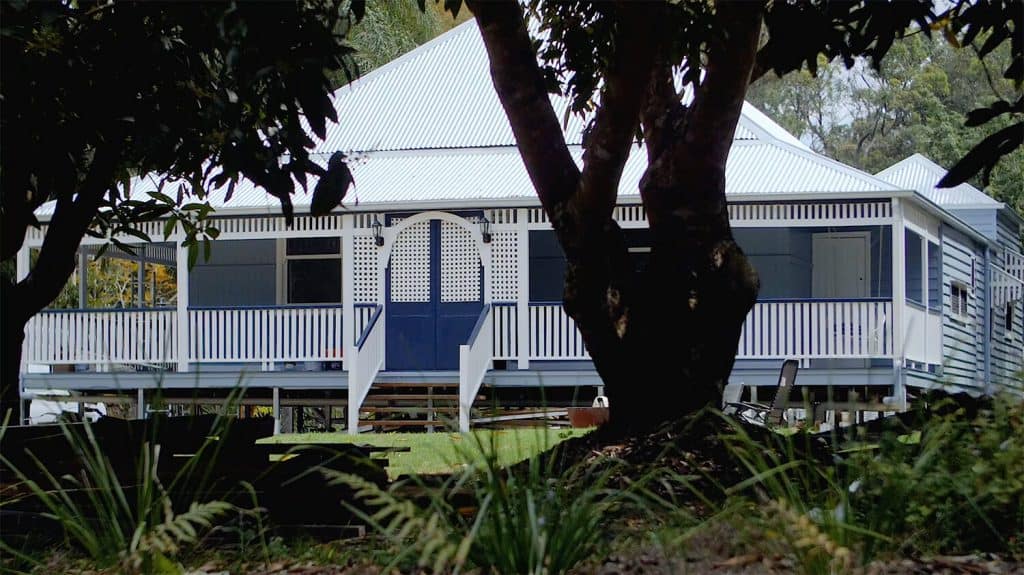 Did you save money by moving an existing house in opposed to building?
"I saved money cause I could not have afforded to build this house as it stands. These Queenslander homes are of a quality that you just can't get if you build new. We are also in a fire danger zone so we couldn't have had plasterboard in the house. We only did cosmetic changes, which made the process quicker and affordable. We didn't have to do any structural changes."
Would you do it again if you had the choice?
"Yes we would certainly do this again. We are currently looking at bringing in a second little cottage for a grandparent to live in."