Seabreeze is the perfect choice in removal homes with a recent refresh to the property there is little left to do.
With a brand new zincalume roof that wont need to be lowered during the relocation, new exterior and interior paint, wooden floors throughout, newly renovated bathroom and a neat and tidy kitchen!
This home wont be on the market for long!
This home is currently located in our Depot at 9 Cerium St, Narangba 4504 and can be viewed any time during office hours. 
This home is priced for relocation in Queensland. Please contact us if you would like a quotation to relocate the home to New South Wales.
An additional charge per km will apply for delivery sites over 100 km's from 9 Cerium St, Narangba
1 sections will be charged at $35 per km over the first 100 km's included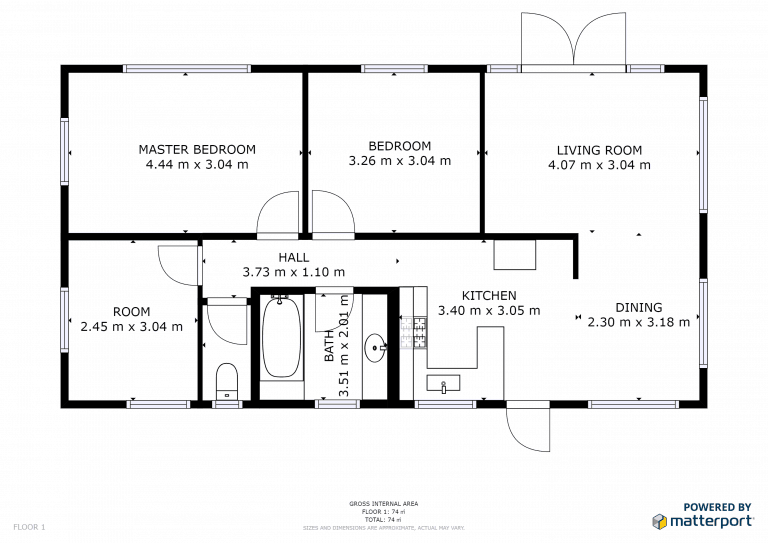 What's Included In The Price?

complete transportation process
Safely transported within 100 km's of the homes current location. Delivery sites exceeding the included 100 km's will incur an additional charge of $35 per km for a one section relocation and $50 per km for a two section relocation. All road permits and police and pilot escorts will also be organised by Mackay & Sons. 
Low set stumping allowance
Low step stumping depth of 600mm and the height of 900mm above ground. Please note, Additional charges for stumping may occur. The final costings for stumping will be determined from your final set of foundation plans supplied by your engineer.
All damaged plaster work is repaired once at new site. Please note that we do not replace plaster work from where asbestos has been removed or decorative/ornate plaster.
Complete STRUCTURAL INSURANCE
We guarantee the building for major structural damage should it occur during delivery. 
BUILDING APPROVAL ASSISTANCE
At Mackay and Sons we have a staff member that is dedicated to helping to assist you to obtain quotations for your building plan design and engineering and quotations for a Certifier to complete the certification to obtain your Building Approval. We will help throughout the process to ensure that your approvals are moving along and if there is anything that you require we will help you to obtain it as soon as possible. 
The team at Mackay and Sons guided me through my first house removal, from planning stage to approvals. We love our new home!